'For cyclists who want to ride faster, but are
reluctant to buy a pricey e-bike."

"The Rubbee X makes converting your standard
bicycle into electric easier than ever."
Installing additional batteries will increase the range, speed and assistance power
Completely wireless system
Thanks to the wireless cadence sensor electric assist will be enabled as soon as you start pedaling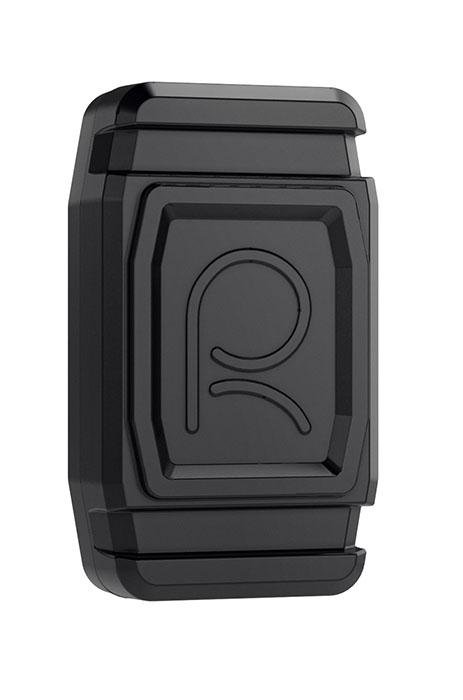 Active suppression system and electronic anti-slip control ensures good grip in any weather conditions.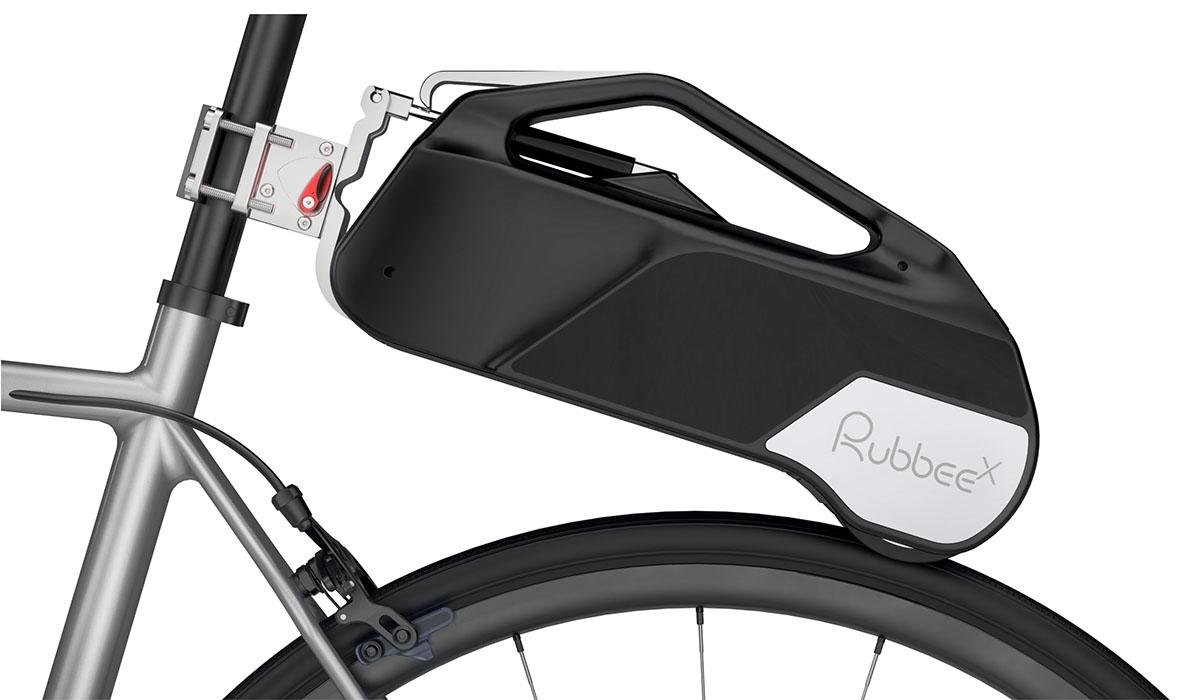 Activate regenerative braking by turning pedals backwards. Charge the battery while going downhill or braking.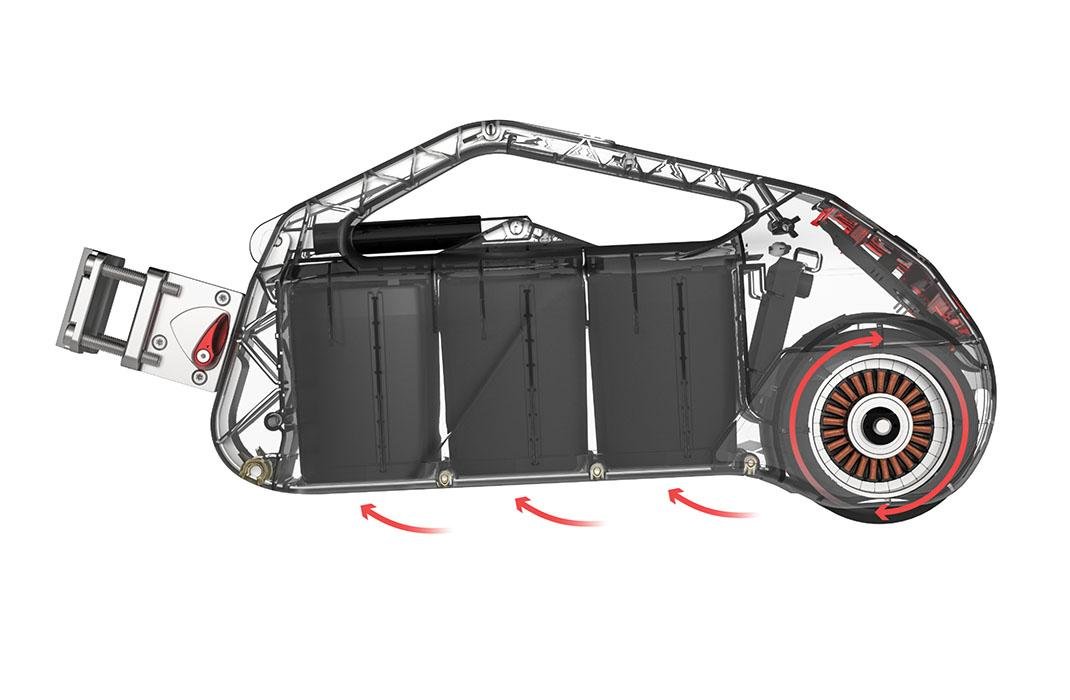 Install and remove Rubbee within seconds. No tools, no hassle.
Select the electric assist level that you require. Go further and faster.
Monitor battery level and be visible on the road.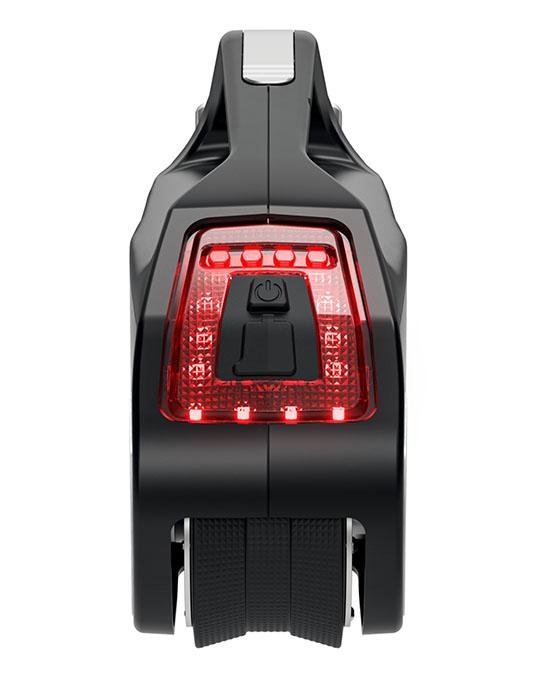 Monitor system status, control assist parameters and download over-the-air updates via the smartphone app.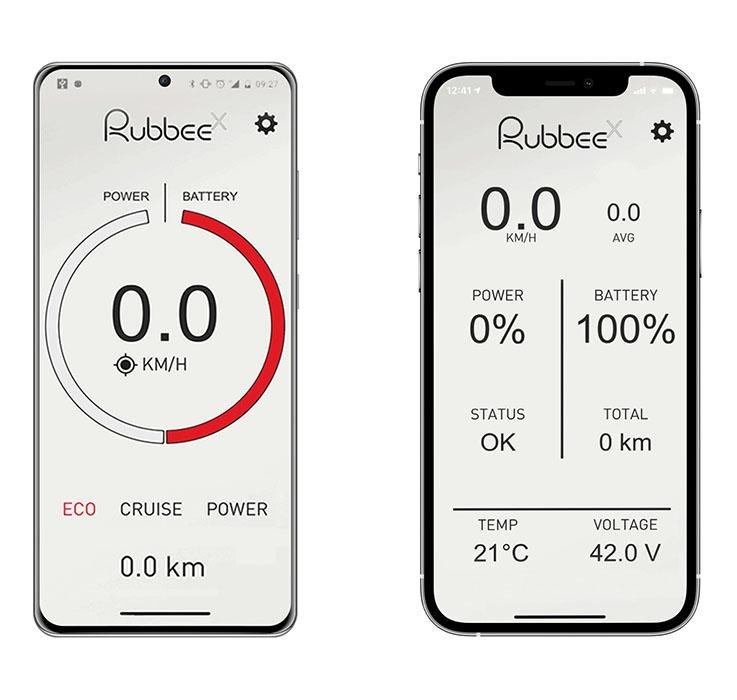 Wheel size
16-29 inch wheel
Tire width
0.5-2.5 inch wide tire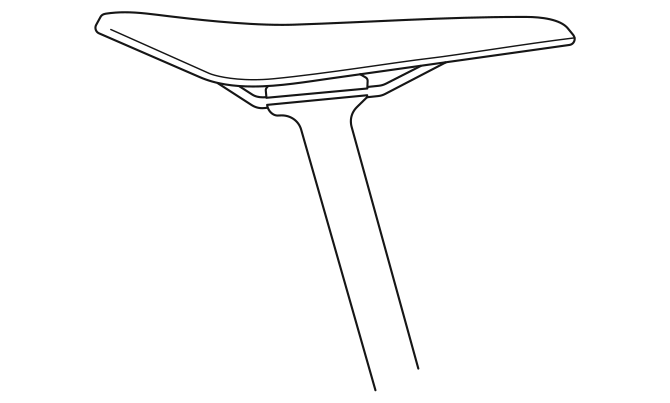 Seat tube diameter
Ø 22-35 mm seatpost
Frame type
Any frame type (inc. suspension)